Marathon Swim raises over £700.00 for Alzehimer's Society
31-July-2018
31-July-2018 0:00
in General
by Admin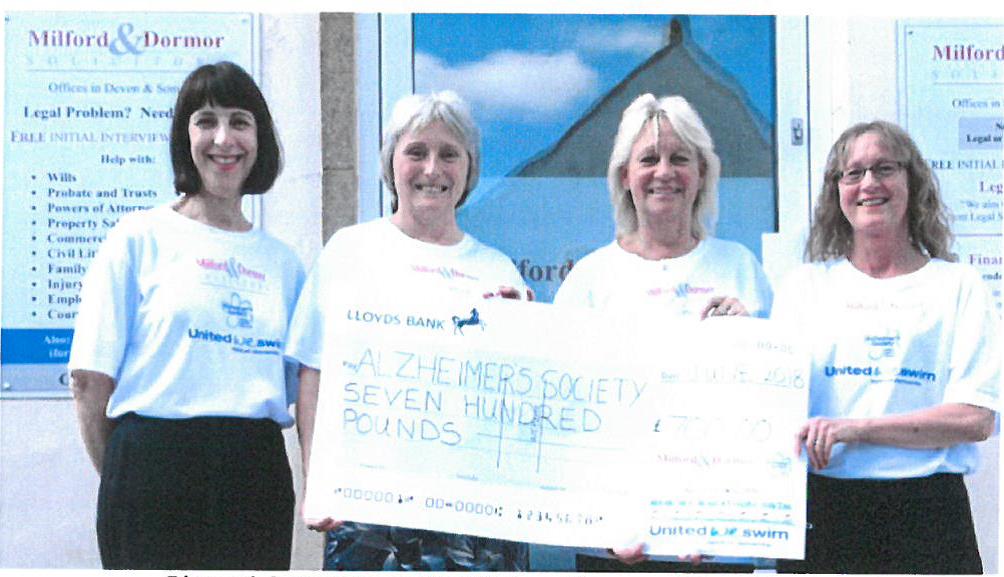 PICTURED: Domenica Fazio (Partner) with some of the swimmers Sally Lowe, Pat Coates & "Star Swimmer" Sue Hodson
Under the Alzheimer's Society's banner of "United We Swim", members of the Firm set out to complete a challenge to collectively swim a marathon distance of 26.2 miles, the equivalent to approximately 1,687 lengths.
We anticipated that our keen swimmers might exceed the 26.2 miles distance but we had not reckoned on our "Star Swimmer" Sue Hodson of our Chard Office. Sue, a regular swimmer at Chard's Cresta pool, exceed all expectations during the four-week swim period and clocked up 3,362 of the Firm's staggering 4,791 total lengths. In total our dedicated swimmers covered just over 77 miles!
Dementia costs the UK economy over £26 billion per year and the Alzheimer's Society relies on voluntary donations to continue vital research into the cause, cure and prevention of all types of dementia. Our swimmers were sponsored and supported by family, friends, staff and clients who all dug deep to support such a worthy cause.
We are delighted that over £700 has been raised to support the society.
A great achievement - well done!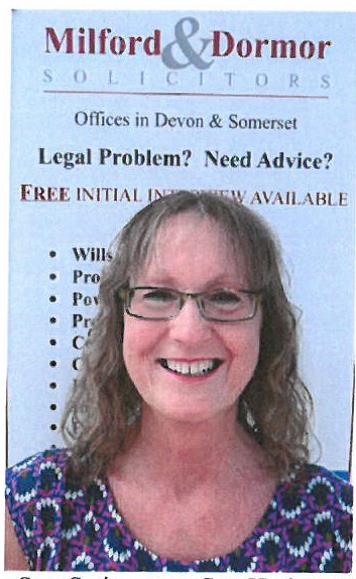 STAR SWIMMER - SUE HODSON