Ilminster Office awarded Joint 3rd Place at the Victorian Evening Window Competition
26-November-2018
26-November-2018 11:14
in General
by Admin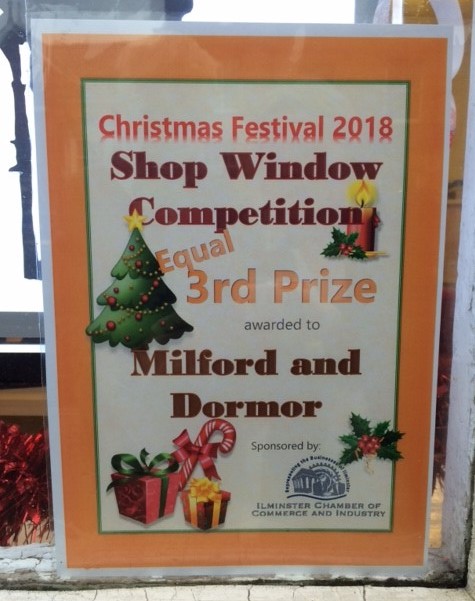 Congratulations to all at the Ilminster Office for their efforts and for winning joint third place in this year's Shop Window Competition.
In showing their support for the town's annual Victorian Evening, staff created a First World War Centenary display to honour all those who served. A real touching tribute.
The evening was a great success and coincided with the switching on of the Christmas lights. With music, food and even artificial snow, the town was trasnformed into a beautiful winter wonderland.